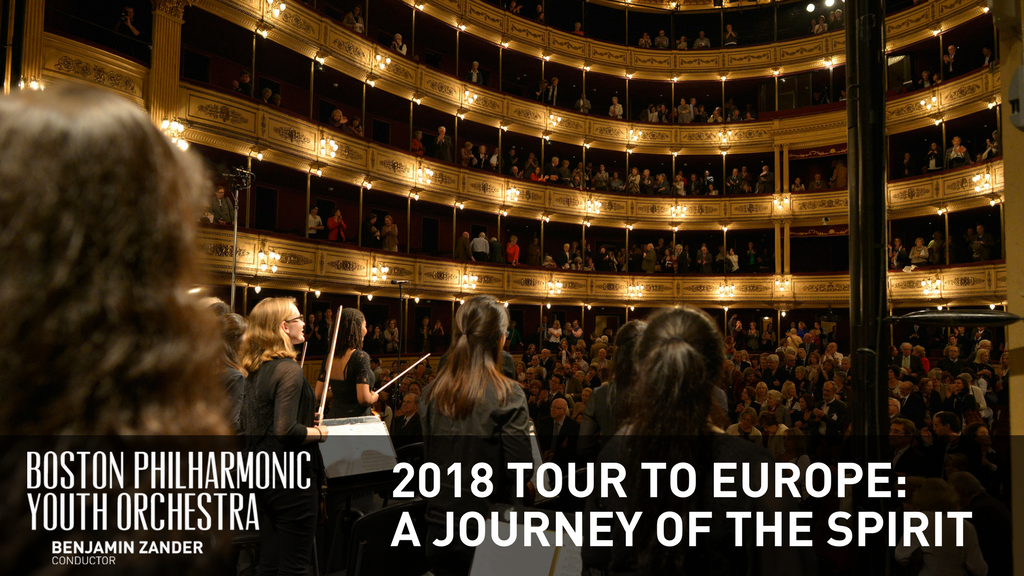 ---
TOUR ITINERARY
June 14 – Konzerthaus – Berlin, Germany
June 16 – Mahler Festival – Jihlava, Czech Republic
June 18 – Rudolfinum – Prague, Czech Republic
June 20 – Mozarteum – Salzburg, Austria
June 21 – National Concert Hall – Budapest, Hungary
June 22 – Kodaly Centre – Pecs, Hungary
June 24 – Muzikverein – Vienna, Austria
June 26 – Concertgebouw – Amsterdam, Netherlands
Follow along on the Tour Blog
2018 BPYO European Tour - Volume 1
2018 BPYO European Tour - Volume 2
2018 BPYO European Tour -Volume 3
Albums from the BPYO Tour to Europe by Paul Marotta
1. 2018 Tour to Europe: Travel to Berlin
2. 2018 Tour to Europe: June 14 -Berlin
3. 2018 Tour to Europe: June 16 -Jihlava
4. 2018 Tour to Europe: June 18 -Prague
5. 2018 Tour to Europe: June 19 -Krumlov
6. 2018 Tour to Europe -Salzburg
7. 2018 Tour to Europe: June 21 -Budapest
9. 2018 Tour to Europe: June 24 -Vienna
10. 2018 Tour To Europe: Amsterdam
---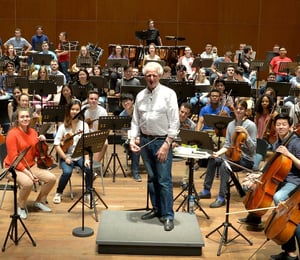 On June 12th, this 120-member orchestra of talented 12 to 21-year olds—led by its co-founder and guiding force Benjamin Zander—embarks on a 15-day, multi-city tour, performing in some of the most storied concert halls in Europe. The ambitious journey takes them to Germany, Austria, Hungary, the Netherlands and the Czech Republic, including a stop at the birthplace of Gustav Mahler, whose Ninth Symphony is the centerpiece of a demanding program that also features George Butterworth's "The Banks of Green Willow" and Maurice Ravel's "La Valse."
The concerts for the 2018 tour commemorate the 100-year anniversary of the end of World War I, highlighting pieces at the dividing line between the Romantic and Modern eras of music. The program typifies the challenges Zander, one of the foremost interpreters of Mahler, sets before the BPYO. "The Ninth is Mahler's final completed symphony and it would be taxing even for a world-renowned orchestra. You might ask what on earth can they get out of playing such a complex and difficult piece and the answer is everything. They are overwhelmed by the incredible beauty of one of the most touching and intricate pieces of music ever written."
The remainder of the program is equally dramatic. Butterworth wrote his orchestral idyll "The Banks of Green Willow" in 1913. Tragically, WWI cut short the life of this promising English composer. Ravel's "La Valse," composed in 1919, reflects on the ravages of that same war and the loss of close friends. The work takes the Viennese waltz and transforms it into a whirling dervish harbinger of impending catastrophe.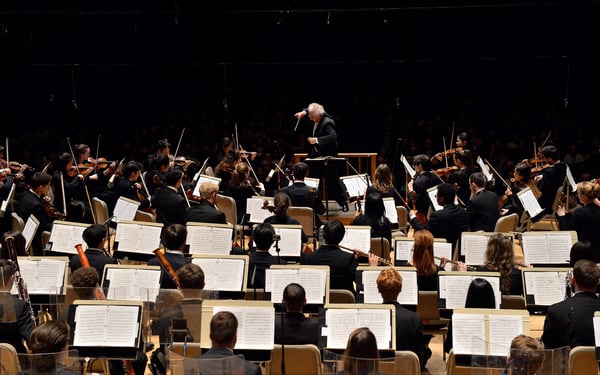 BPYO performing Mahler Symphony No. 9 at Symphony Hall on March 11th, 2018
The orchestra will perform in cities of significance in Mahler's life and career, including at the Konzerthaus in Berlin (June 14), the Rudolfinum in Prague (June 18), the Mozarteum in Salzburg (June 20), the National Concert Hall in Budapest (June 21), the Kodaly Centre in Pecs (June 22), the Muzikverein in Vienna (June 24) and the Concertgebouw in Amsterdam (June 26). The musicians will also play at the Mahler Festival in Jihlava (Czech Republic) on June 16th. In several stops, they will have the opportunity to meet and interact with the city's premiere professional orchestras. Classical Movements assisted with arrangements for the tour.
"We know that these youngsters will play before musically sophisticated audiences in Europe but the orchestra will not disappoint even the most seasoned listener," Churchill says. "What they bring in addition to the highest technical quality is life, freshness and an engagement that is palpable and inspiring."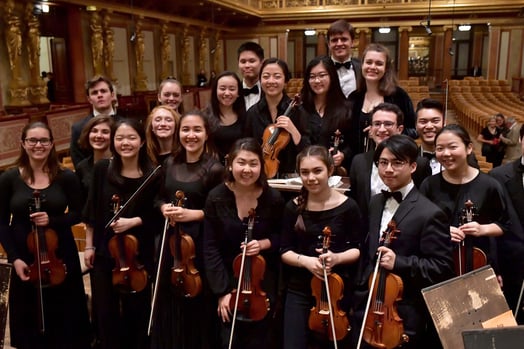 BPYO strings in Vienna by Paul Marotta.
---
WHY DO WE TOUR?
"One indispensable reason why we go on tour is to share our music beyond the Boston music scene. Every person in this world deserves to be able to go to concerts or surround themselves with music, and with our international tours, we have been able to expand that opportunity for countless individuals. We may be young people, but we have been given the chance to change the world with love, music, and possibility, and that is why our international tours are so important." —Emily Chen, violin

"After being on tour, I see the world differently, and I firmly believe it's because now, I always keep my head up…When you look up, you notice everything, every last detail. I've always looked at my shoes like I was carrying some kind of burden, but now I can't stop looking up. I feel a little lighter, a little freer, a little more human." —Reese Williams, French horn
---