This event is free and open to the public.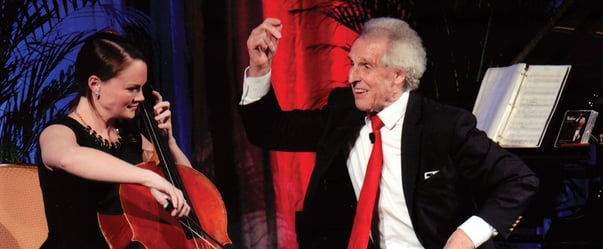 ---
Program
EPL Piano Trio
(Oukalin Yin, violin; Aihao Zheng, cello; Chewon Park, piano)
Brahms – Piano Trio No. 2, mvt. 2
The EPL Trio is a newly-founded ensemble based at New England Conservatory. Cellist Aihao Zheng is the principal cellist of the Boston Philharmonic Youth Orchestra.
Nitzan Gal, cello with Moriah Trenk, piano
Debussy – Sonata for Cello and Piano in D Minor
Of Israeli origin, Nitzan Gal is currently studying at New England Conservatory with Yeesun Kim, cellist of the Borromeo Quartet, as a Doctoral Candidate. She regularly performs with groups in Boston and is passionate about new music and music education, participating in educational projects and teaching.
Rafael Delsid, tenor
Schubert – "Ihr bild" & "Am Meer" from Der Schwanengesang, D.957
A German-born tenor raised in California, Rafael is entering his final year of his Graduate Diploma in Vocal Performance at New England Conservatory, where he also received his Master's degree. This past summer he was a Gerdine Young Artist with the Opera Theatre of St Louis and has been a Featured Artist at Opera Theater Pittsburgh's Summerfest. Rafael is also an alumnus of the International Vocal Arts Institute and also the Lyric Opera Studio Weimar,
Greta Myiateva, violin
Mozart – Concerto No. 4, mvts. 1 & 2
Greta Myatieva is a sophomore attending New England Conservatory, studying with Paul Biss. For the past few summers she has attended Aspen Music Festival and School. Greta is a also a leader of the second violin section in the Boston Philharmonic Youth Orchestra.