The Young Composers Initiative consists of a reading & recording session of music by six young composers selected from New England Conservatory, Boston Conservatory at Berklee College of Music, the Walden School, Harvard University, and the Boston Philharmonic Youth Orchestra. The composers will introduce their works to the orchestra and have the work rehearsed and recorded by the superb musicians of the BPYO, conducted by BPO Conducting Fellow Kristo Kondakci. Local composers and faculty will be present to serve as an advisory panel during the session, and both students and faculty will gather following the session for a round-table discussion about the selected works.
March 17, 2018, 2:30–6:30 PM
Benjamin Franklin Institute of Technology
free and open to the public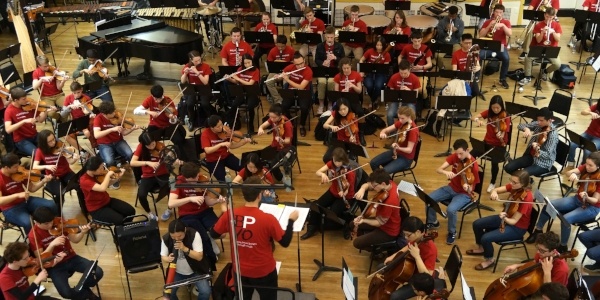 ARCHIVE:
2017 Selected Composers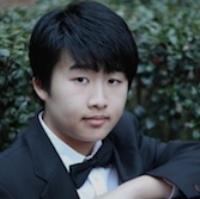 Auburn Lee, Harvard University
Auburn Lee is a composer and pianist from Houston, Texas. His compositions have been performed in venues such as the Aspen Center for Physics, the New Synagogue of Berlin, Cortot Hall, and the Clayton Opera House of New York. Auburn has studied composition under Samuel Adler, Richard Beaudoin, Chaya Czernowin and Derek Bermel, and has had masterclasses with Steven Stucky, Gabriela Lena Frank, Christopher Theofanidis and Joan Tower. In addition to his composition studies, Auburn has given piano performances at venues such as Weill Recital Hall, the Polish Cultural Center of Lithuania, and with the Houston Symphony.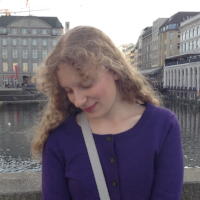 Francesca Hellerman, Walden School
Francesca Hellerman is a high school student at Collège International Marie de France in Montreal, Canada. She studies composition with Félix Baril at the McGill Conservatory, where she was awarded the Kenneth Woodman Scholarship for her excellence in piano, theory and composition. She has had formative musical experiences in her six summers attending the Walden School's Young Musicians Program, where she has studied with Sam Pluta, Osnat Netzer, Derek David, Ian Munro, and Sky Macklay, developed her style of writing atmospheric and introspective music, and received several awards. Her compositions have been performed by the Walden School Players at Walden and by the International Contemporary Ensemble, which commissioned her piece Silence on the North Sea and performed it at New York's Lincoln Center.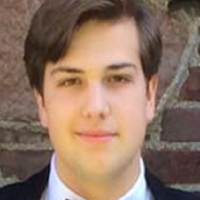 Matt Monaco, New England Conservatory
A native of New Jersey, Matthew T. Monaco (b. 1997) is a first-year undergraduate student at the New England Conservatory of Music where he studies composition with Kati Agócs. Matthew's musical training began at the piano, primarily focusing on jazz and improvisation. Originally self-taught in the techniques of composition, Matthew has nonetheless studied his craft since he was 12 years old. Recently, in December 2016, his orchestral work, "Adrift, Again" was recorded by the NEC Philharmonia at NEC's Jordan Hall. In September 2016, Matthew premiered his piano piece Ricercare, also at Jordan Hall. In 2015-2016, he interned with the New York Philharmonic, working within the Very Young Composers program and other educational programs. Matthew's music often has extra-musical inspirations, with heavy influence from film, literature, philosophy, and nature.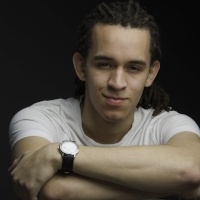 Elijah Smith, Boston Conservatory at Berklee
Born and Raised in Chicago, Illinois, Elijah Daniel Smith discovered his passion for music at a very young age. Beginning with piano at 5 years old, Elijah's music education and background is rich in diversity and scope. Having extensively studied piano, voice, guitar, and composition, his musical personality synthesizes elements from centuries of classical music, folk music, jazz, rock, and electronic music. Elijah utilizes his diverse musical skill set to compose for full orchestras, chamber ensembles, and vocal ensembles while bringing that same 20th and 21st Century innovation of the concert hall to music for film, dance, and theater.
Elijah has studied at a multitude of well renowned music institutions including The Boston Conservatory (where he currently studies), Merit School of Music, Brevard Music Center, the Chicago High School for the Arts, and the School of Rock. Having performed in various bands, sung opera, and conducted his own compositions, Elijah is a hands-on musician from start to finish.
In 2015, Elijah was commissioned by the West Suburban Symphonic Society of Chicago to compose a brand new orchestral work for their 2016-2017 season, making him the youngest composer to have ever received such an honor. He was commissioned in 2015 to write a large chamber work for the Berklee School of Music/ Boston Conservatory merger, which was premiered in April of 2016. In the fall of 2014, Elijah orchestrated the sounder for WCRB Boston, Boston's classical radio station.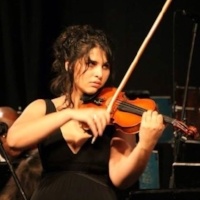 Kelsey Rogers, Berklee College of Music
Kelsey Joanne Rogers is a South African composer and violinist, who has obtained her Master's certificate in Orchestration for Film/TV with Berklee Online and has recently graduated in Composition from the Berklee College of Music in Boston. Kelsey's creativity emerged and was kindled by engaging in ballet and violin lessons from an early age. She was also involved in a variety of sports and cultural activities which led to her keen interest to pursue and cultivate avenues that would encourage others to explore many exciting opportunities by cross pollinating the many art forms. Kelsey is currently choosing to pursue a Master's in Filmscoring in Valencia, Spain and to continue her love for teaching through online platforms. Her aim is to remain mindful of all the possibilities ahead and to orchestrate their realisation.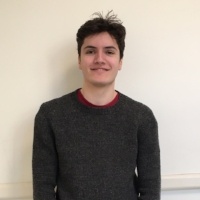 Peter Fletcher, Boston Philharmonic Youth Orchestra
Peter Fletcher is a violist in the Boston Philharmonic Youth Orchestra, under the leadership of Maestro Benjamin Zander. He studies with Professors Andy Vores (composition) and Michael Zaretsky (viola). A senior at Brookline High School, Peter relishes the opportunity to collaborate on a wide range of musical endeavors. Among the ensembles in which he performs and composes are the Whistler Quartet at Winsor Music, Brookline Youth Orchestra (conductor's assistant), Brookline High Jazz Band, Brookline High Camerata, and Brookline High Testostatones (A capella). He has had works premiered by the Worcester Chamber Music Society, the Boston-based contemporary duo Transient Canvas, and various Brookline ensembles. Fletcher would hope his music conveys a fond opinion of this necessarily imperfect world and will bring listeners closer together, as fellow human beings. Other key mentors and heroes include John Ferguson (theory, composition and conducting), Kristo Kondakci (conducting), Marti Epstein and John Murphree (composition), Saul Bitran (chamber music), Alex Goodin (Crescendo!), Murray Kidd and Michael Driscoll (voice), and – of course – Bruckner and Sibelius.
---
2017 Panelists
Michael Gandolfi, New England Conservatory
Jonathan Bailey-Holland, Boston Conservatory at Berklee
Andrew List, Berklee College of Music
Osnat Netzer, Harvard University
Evan Williams, Walden School
Xiao'an Li, East Coast Scoring Orchestra
Valentin Veizi, Local Composer